— The featured artist of Issue 35 of Living the Photo Artistic Life magazine, AWAKE artist and fine-art photographer Vibeke Alvestad Johansen (from Norway) is well on her way toward establishing a tremendous artistic career. There's no telling how far she will go in the years ahead . . .
Q. What got you started in photo artistry?
Five years ago, I chose a new path in my life. Because of health issues I had to. So I made the decision and went from selling real estate to living my dream as a fine art photographer and now also a digital artist.
Seven years ago, I got my first camera and that was really the beginning of it all. The first two years I practiced a lot with my camera. Then my interest for digital photo artistry began.
I'm a self-taught photographer and finally know my camera in and out. I love to take my own photographs and try to do that as often as I can. I started to learn to edit my photographs by watching all kinds of videos. In the beginning, I did not take any courses. The first year I opened my web shop here in Norway I sold over 500 artworks. That was amazing. But it took a lot of my time and suddenly I didn't have time to create. So, I closed my shop . . . though hope to open it again soon.
Q. What is it that inspires your work?
I find inspiration everywhere, but most of all in the nature and beauty of my homeland Norway. I also get a lot of inspiration from movies and reading history. It can be the light, the colours, the setting, and so on. When I watch a movie on my iMac I pause a lot and take a screenshot of something that inspires me. (I'm not the person you would love to watch a movie with.) I also get a lot inspiration from other artists, like our wonderful AWAKE group and the private KAIZEN group.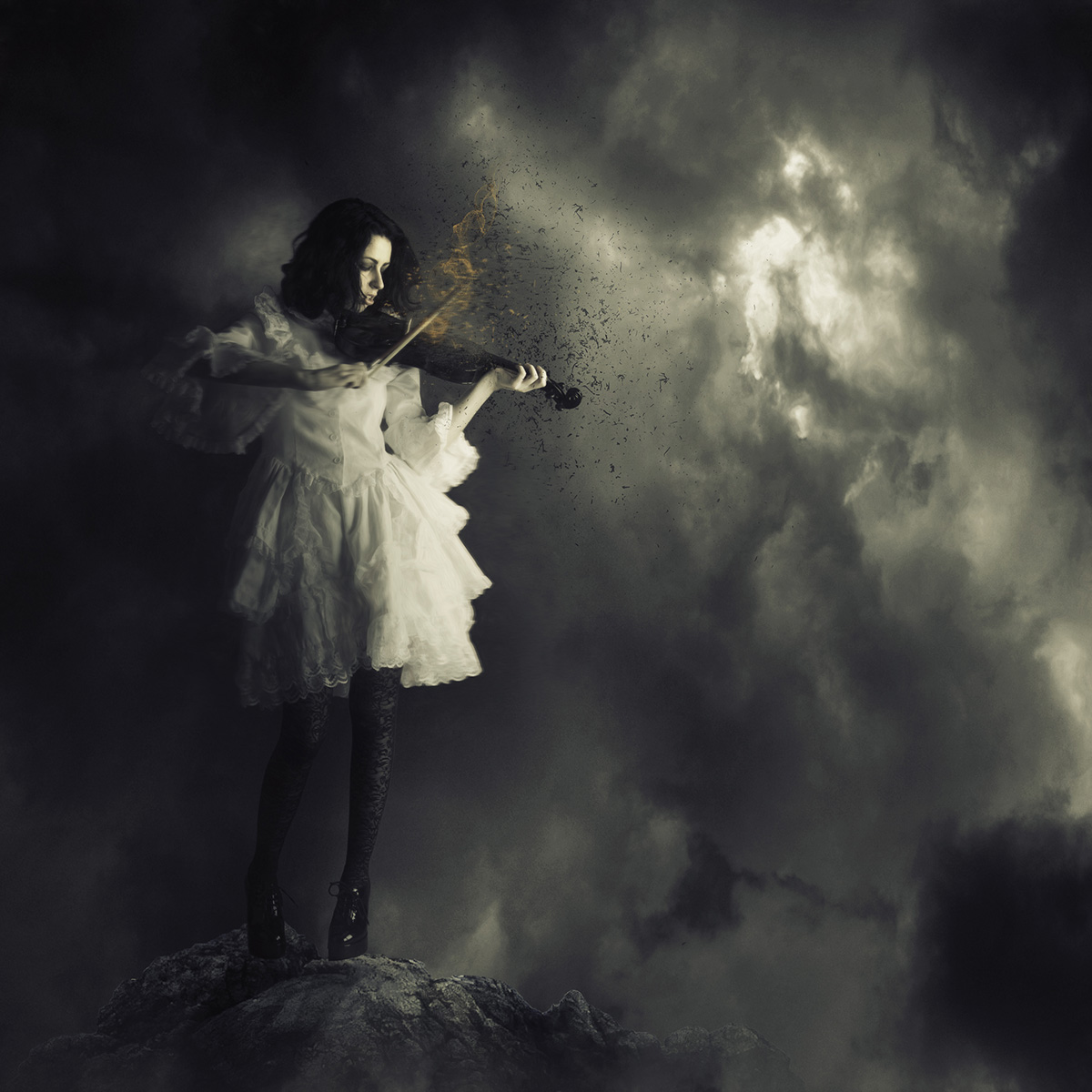 Q. What does "living the photo artistic life" mean to you?
Most of all it means that I can create any artwork I want, whenever I want, in any way I like. It also means I choose to follow my dream and catch it.
To live an artistic life with no limits, to embrace true creative abundance has been my dream for several years. And I feel I am on my way. My eyes suddenly see art everywhere, from the smallest details that surround me to all the many places I love and throughout nature.
Q. How do you approach your work?
I do a lot of visualizing before I begin a piece. My head is always filled with ideas, and that can actually be a bit exhausting sometimes. I'm not one of those who keep a journal. I probably should but that has never been a part of my process. Instead, I use my iPhone a lot to take pictures of things that inspire me, and that is often the spark behind a new composition.
When I start working with an idea it's often pure chaos on my canvas in the beginning. To me it's often like a puzzle. I usually start working on my background — and that is often the part I spend most of my time on. I make a lot of my own backgrounds with the colours I like and want to use. Then I start composing the elements. This is the most fun part I think. Sometimes I work for several days to get what I want, sometimes only a few hours. I never rush out a new piece just to have something new to share. I use the time I need to get it right.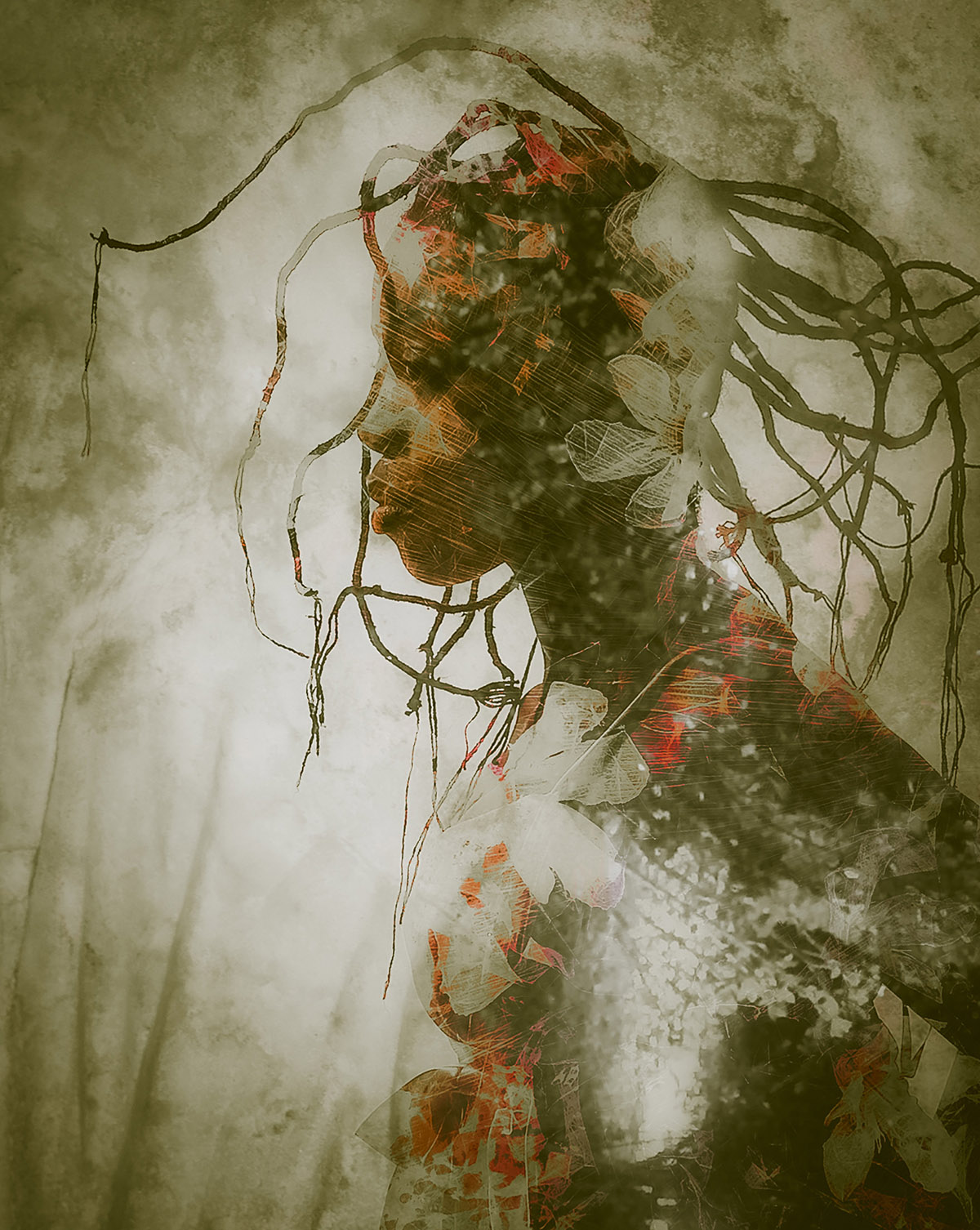 Q. What's your next step as an artist?
"I have a dream." A big dream! I would love to sell my work and know it's being enjoyed, perhaps in someone's home. Although I sold a lot of art before, I now have a new approach and feel I have found my voice, as well as the silence I needed in my art.
I know what I want to make, and that is a good feeling. I would love to have an exhibition soon and I am working on re-opening my web shop and selling my art here in Norway.
I want to continue growing as an artist — learning new techniques and expanding my digital artistry so I can use even more of my own content. I would also love to get more involved in serious model photography. That has never really been my goal until now.
Q. Any advice or tips for other aspiring artists?
I often get questions like: "How do you do that?" and "How did you become an artist?" My answer is simple: I CREATE ART. Every day. No matter what it is.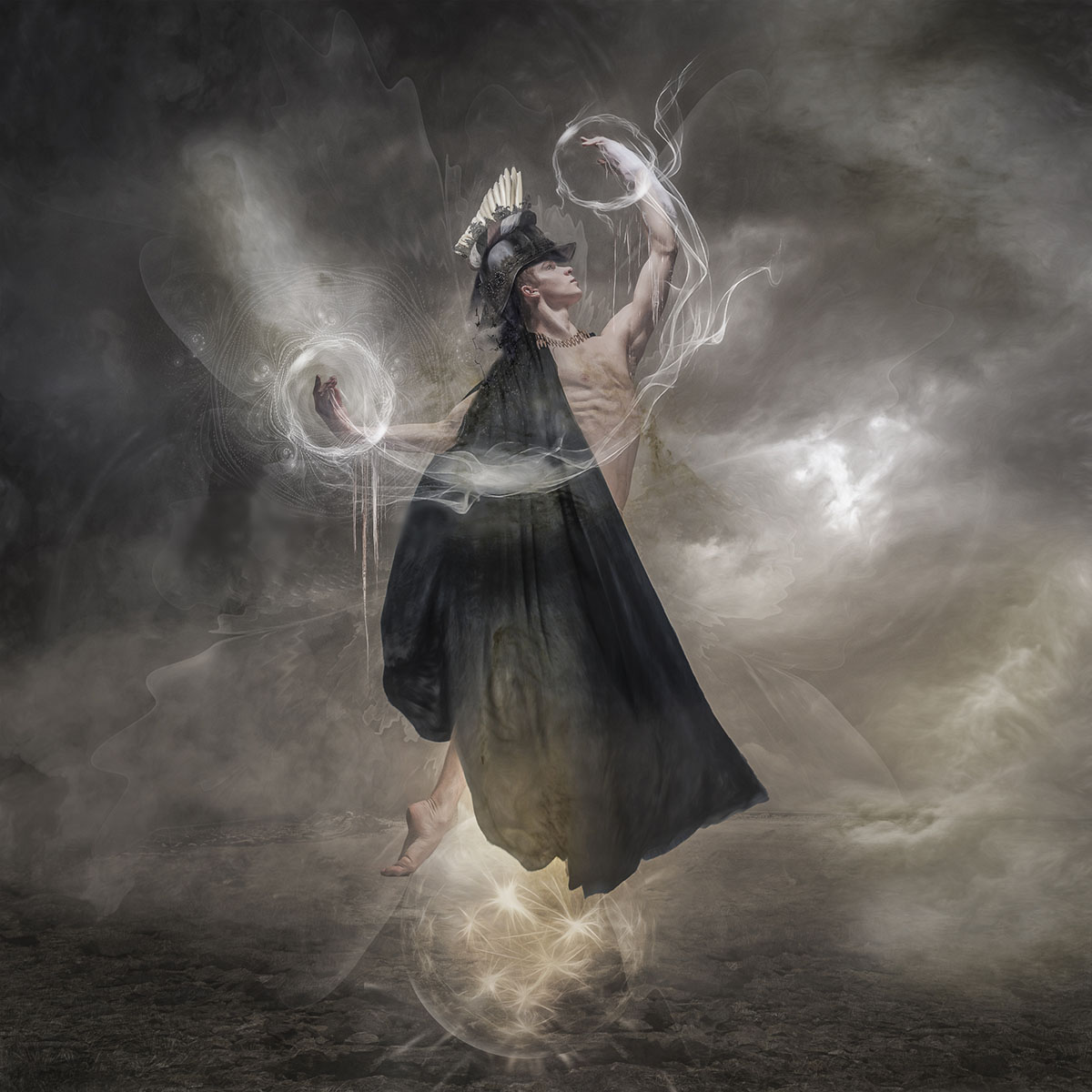 It's like training. If you skip one day, you may have to start over. You can't wait for your muse to show up. You have to do something, be there, be present and create. That is what I do.
Not every piece is worth putting out into the world, but I create, I make art every day. And I love it.
I think a lot of people have a dream of becoming an artist but don't do anything about it. In the beginning, I think it is important to just make what your heart desires and see where it takes you. Make time for creativity. It does not have to be several hours every day. Maybe it's just 15 minutes . . . and you are on your way.
To be alone in your creative world can be hard. For me the "Photoshop Artistry" course was the real start of my journey to become the artist I wanted to be. And the wonderful group we now have in AWAKE inspires me and makes me want to make more art than ever. I love the artistic life and embrace it with all my heart. I am so happy I joined AWAKE, and this continually brings me inspiration and reveals new possibilities.
So look for inspiration, don't wait for it to find you. Wake up your muse and work together. Find your voice and just create!
Be sure to also visit Vibeke's online portfolio at https://artboja.com/art/1etkg2/ You will find her work most inspiring!