— If you've been following the Photoshop Artistry Facebook page, you'll surely have been enjoying the exciting series of artwork I've been posting from some of our artists in the advanced AWAKE group.
One of my ambitions with this blog and with our presence on Facebook is to celebrate and promote the stunning array of artwork being produced here. Our magazine Living the Photo Artistic Life is of course a big part of this each month, as is the ArtBoja portfolio site, where these artists are able to present all of their best work and offer prints for sale …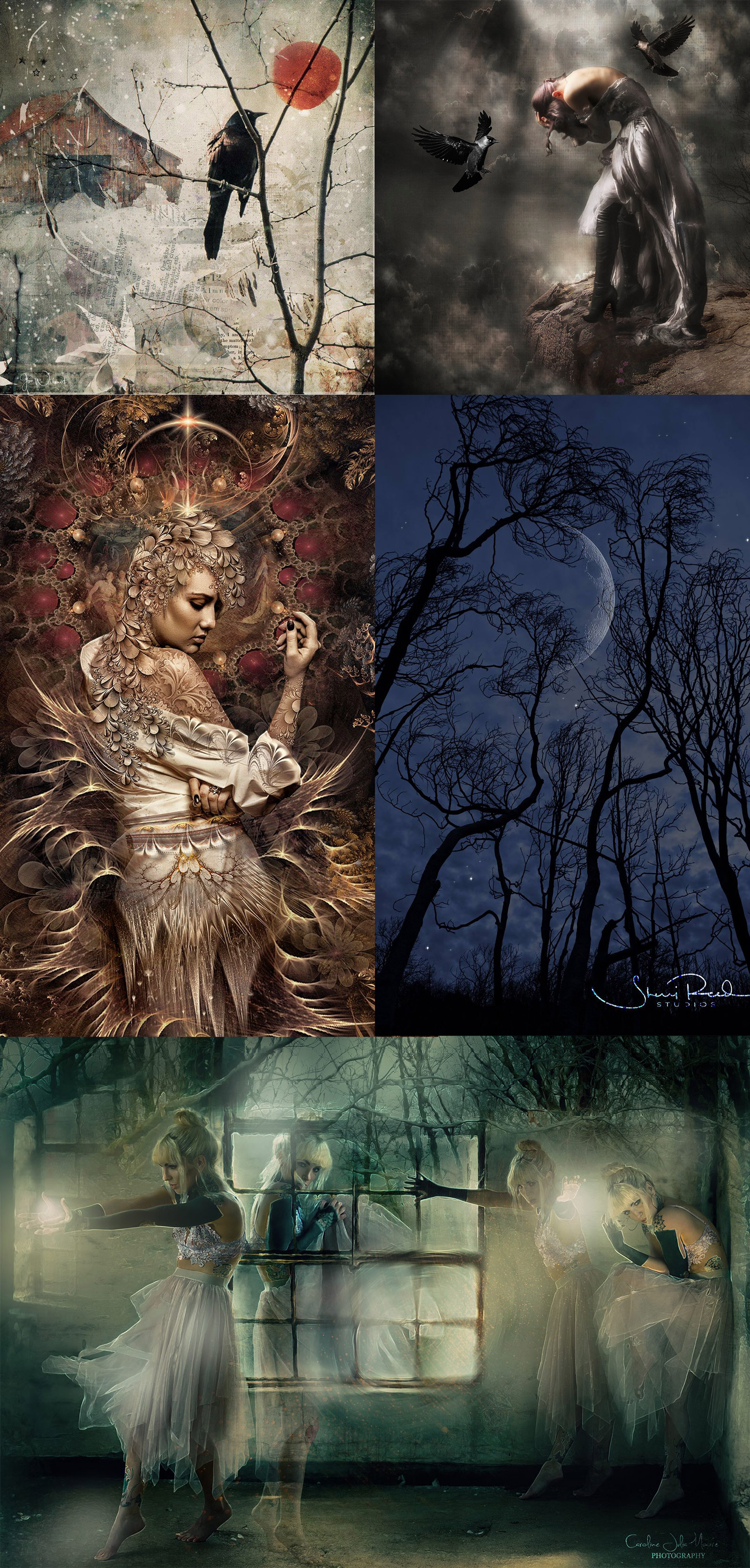 But from day to day, I think it important to share various pieces that really jump out at me in our private groups.
Images that are just too amazing to leave waiting until the next magazine comes out.
And it's of course exciting to be able to promote these artists, giving them the applause they deserve, and helping them get their work out to the world.
For me, every day brings another exhilarating whirlwind of images from the hands of thousands of our artists around the world. And more often than not, I'm just left floored.
Stunned.
Amazed.
And delighted.
Delighted with the artwork being shared, and delighted with the lives our artists are creating for themselves.
These are exciting times.
And we've only just begun.
– Sebastian
The work featured in this particular post includes examples of some recent images I've showcased on Facebook, with compositions by:
: Cheryl Parris (the winter scene heading this post)
: JoAnn Wilmot (top left)
: Christine Anne Stevenson (top right)
: Phil Clark (middle left)
: Sherri Reed (middle right)
: Caroline Julia Moore (bottom)
All of these images are a great inspiration. Though this is of course just a very, very small selection from all of the amazing images we see in our group each day. So be sure to drop in now and then on our public Facebook page for Photoshop Artistry and see what fresh delights are being shared!