— The featured artist of Issue 32 of Living the Photo Artistic Life magazine, AWAKE artist Louise Campbell (Australia) has only gotten better and better and better over the past couple years, continually astonishing us with her talents. It's exciting to feature her interview at last . . .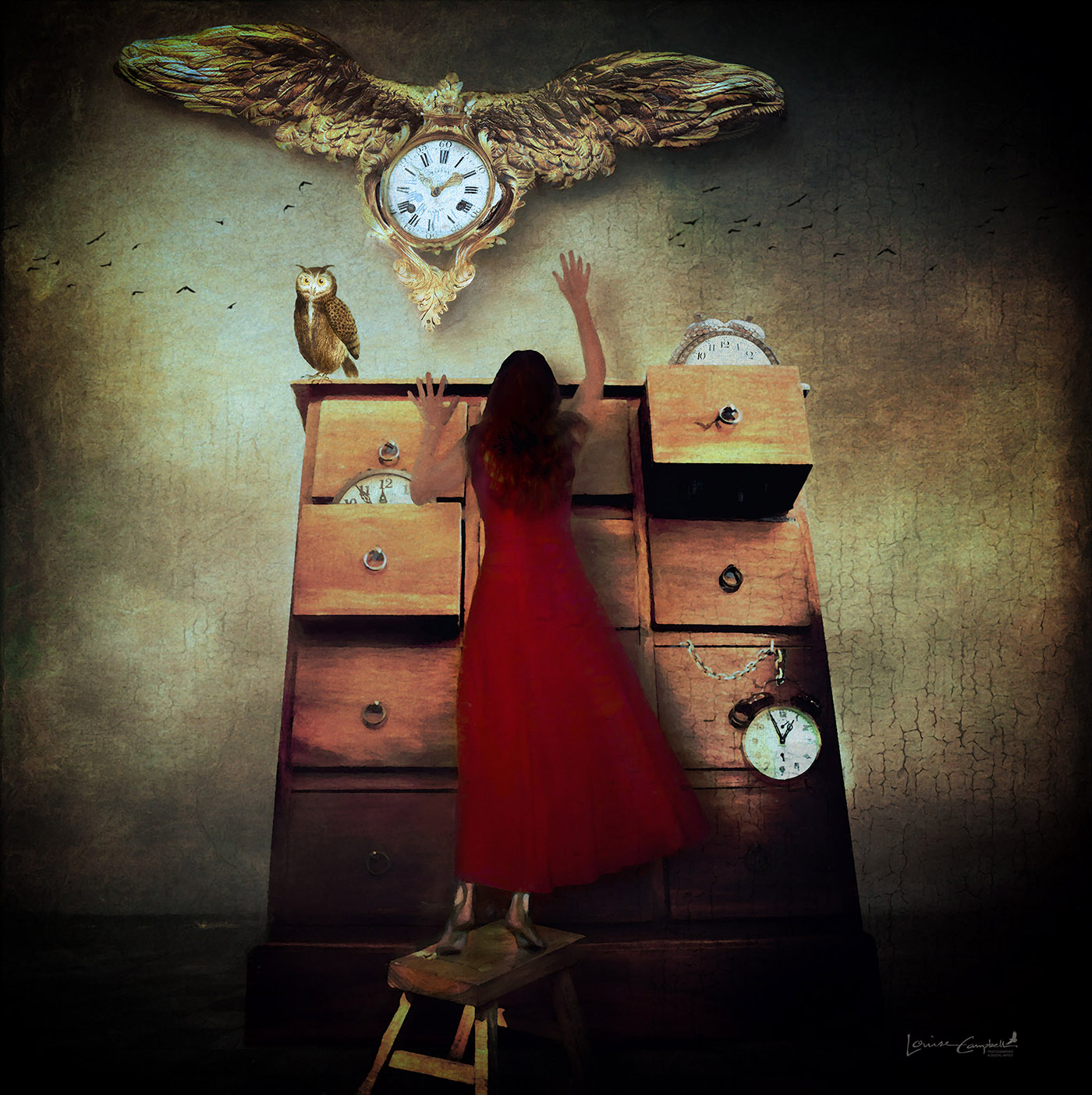 Q. Tell us a little about your artistic background …
My mother told me that as I child I was always drawing, then at around 10 years old I drew a picture of my dad to enter in a Fathers Day competition. When my mum delivered my entry it was rejected because they didn't believe that a 10 year old had drawn it. Mum said that I stopped drawing after that. I guess in my young mind the seed had been planted, and (ironically) I now believed that I wasn't good enough. So I buried my creativity. But every now and then a strong urge would arise to create something … and from that urge, I went on to try many mediums over the years. But I could never accept that my work was worthy, so I would give up until the next time something took my interest.
Q. What was it that got you started in photo artistry?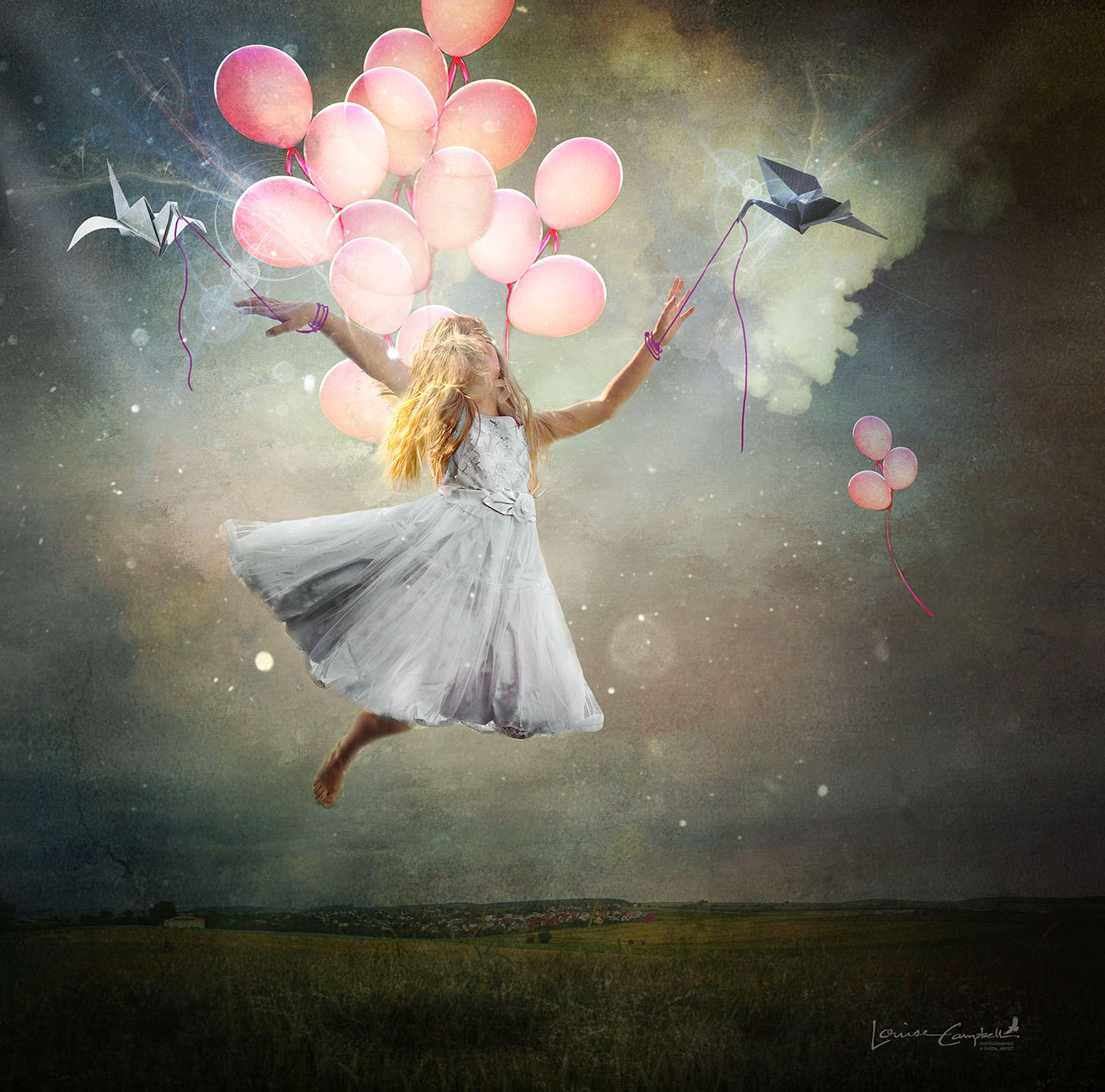 Despite my insecurity about my artistic ability, a fortunate turn of events gave me the opportunity to work as a graphic designer. It was a creative outlet that I really enjoyed but it was always for someone else and on their terms. So after 25 years I was looking to do something for myself. I wanted to find something that I could do that tapped into the creativity that I knew was buried deep inside. Then I stumbled across the Photoshop Artistry course, and after some thought decided to give it a go. It didn't take long and I knew that this modality really resonated with me. I was like a crazy person, staying up all hours working on my art. I was obsessed. (And still am.) I simply couldn't get enough.
Q. What do you think most inspires your work?
Most days I create something, and if I don't it's because I can't get to my computer or iPad. But I am always thinking about creative ideas. My inspiration comes from all things around me — what I see, what I feel, what's happening in my life at the time, music, my animals, the amazing artists in the AWAKE group, so many things. But if I was going to pick one person, it would be Brooke Shaden, who inspires me the most. I love her artwork, her philosophy, and her beautiful persona. I have learned a lot from her and I wish that I'd had her wisdom at 30!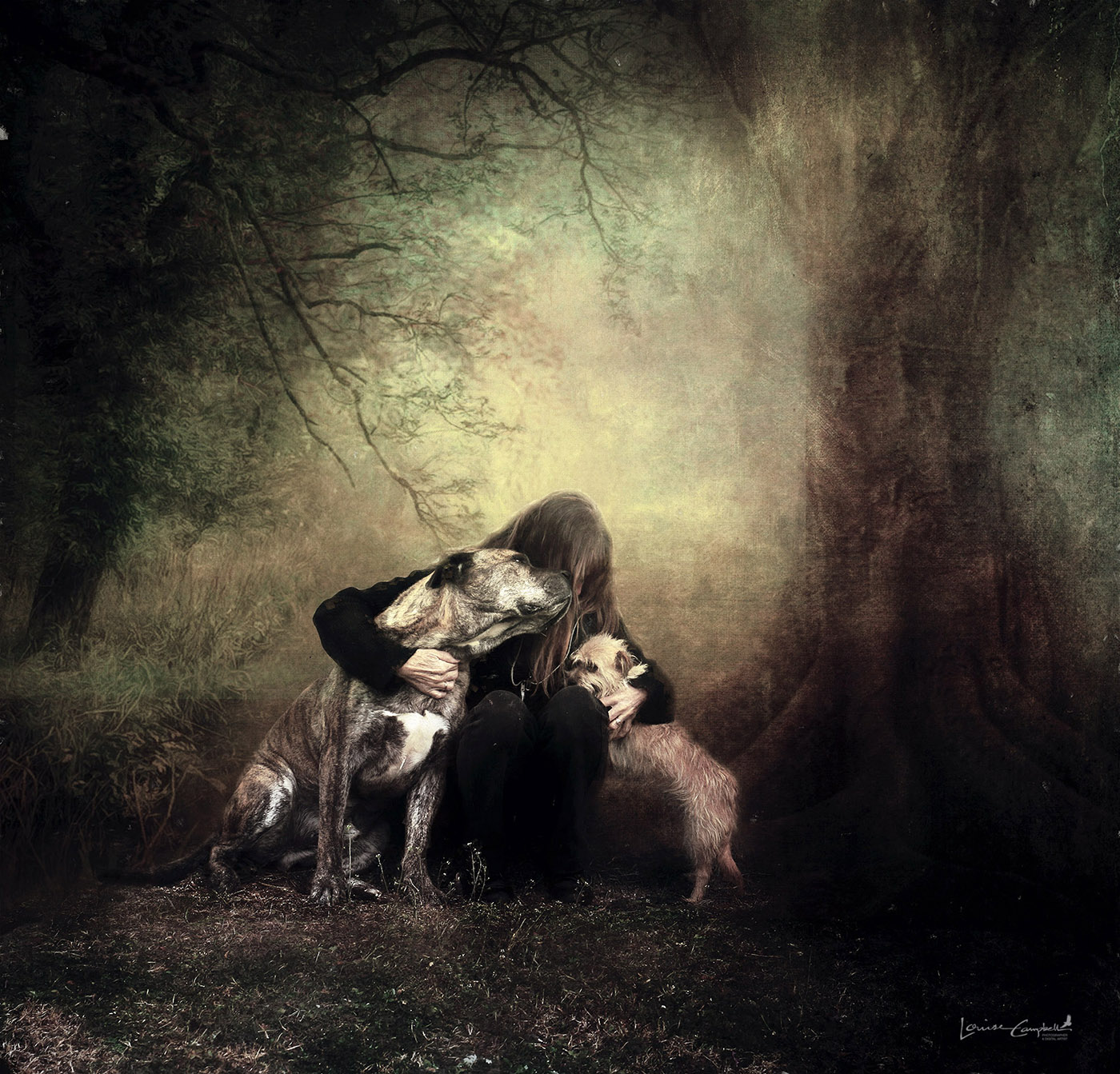 Q. What does living the photo artistic life mean to you?
Living the photo artistic life has turned my life around. Instead of feeling trapped in a world where I haven't been able to truly express myself, it has allowed me to really explore my creativity, which in turn has helped me find my authentic self. I feel as if I have finally escaped my personal prison. Art is an expression of ourselves, even if we are unaware of this. Our subconscious will be at work weaving a part of us into the the art we're creating. This may have no impact on us or it can be quite revealing and confronting, but it can also be a healing process. Art can be very therapeutic, as I'm sure it has been for me.
Q. How do you typically approach your art? Any particular process you follow?
Generally I look through my image library (either my own or others I have access to), and sometimes an idea will surface, but that can change if something else catches my eye. This usually starts the creative process for me. Once I get started on creating a piece it usually takes on a life of its own — and I just allow that and trust the process.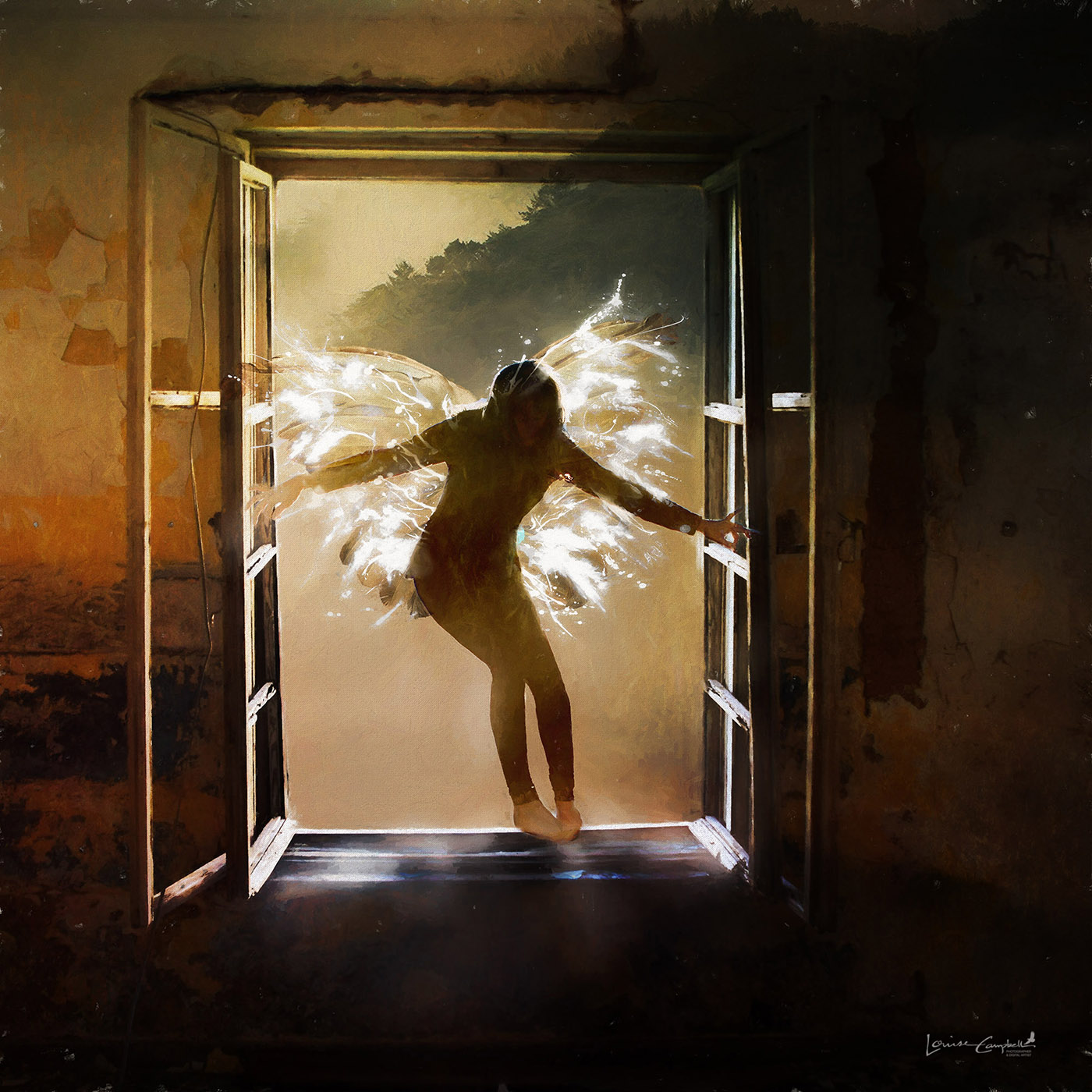 I am not attached to an outcome with my art. I have found that if I am attached to a vision I have in my mind it often leads to frustration and disappointment, not to mention wasted time, so I've learned to just allow … to be there and let it take me wherever it will.
I keep all of my work, the good the bad and the ugly, and every three months I make a photo book with everything I have created. It makes for an interesting timeline of my photo-artistic journey. I love looking back over the books, and I remember my thoughts, the music I was playing that day, or the feelings that I had. It's pretty special.
Q. What's your next step as an artist?
I would really love to have an exhibition one day, but again I am not attached to any specific outcome. I don't want to restrict myself and become too focused on any particular path. I just want to keep putting my work out into the world and see what comes back. There are many doors to opportunities and possibilities and when one presents itself I open it and go through to see where it leads. And I find that quite exciting.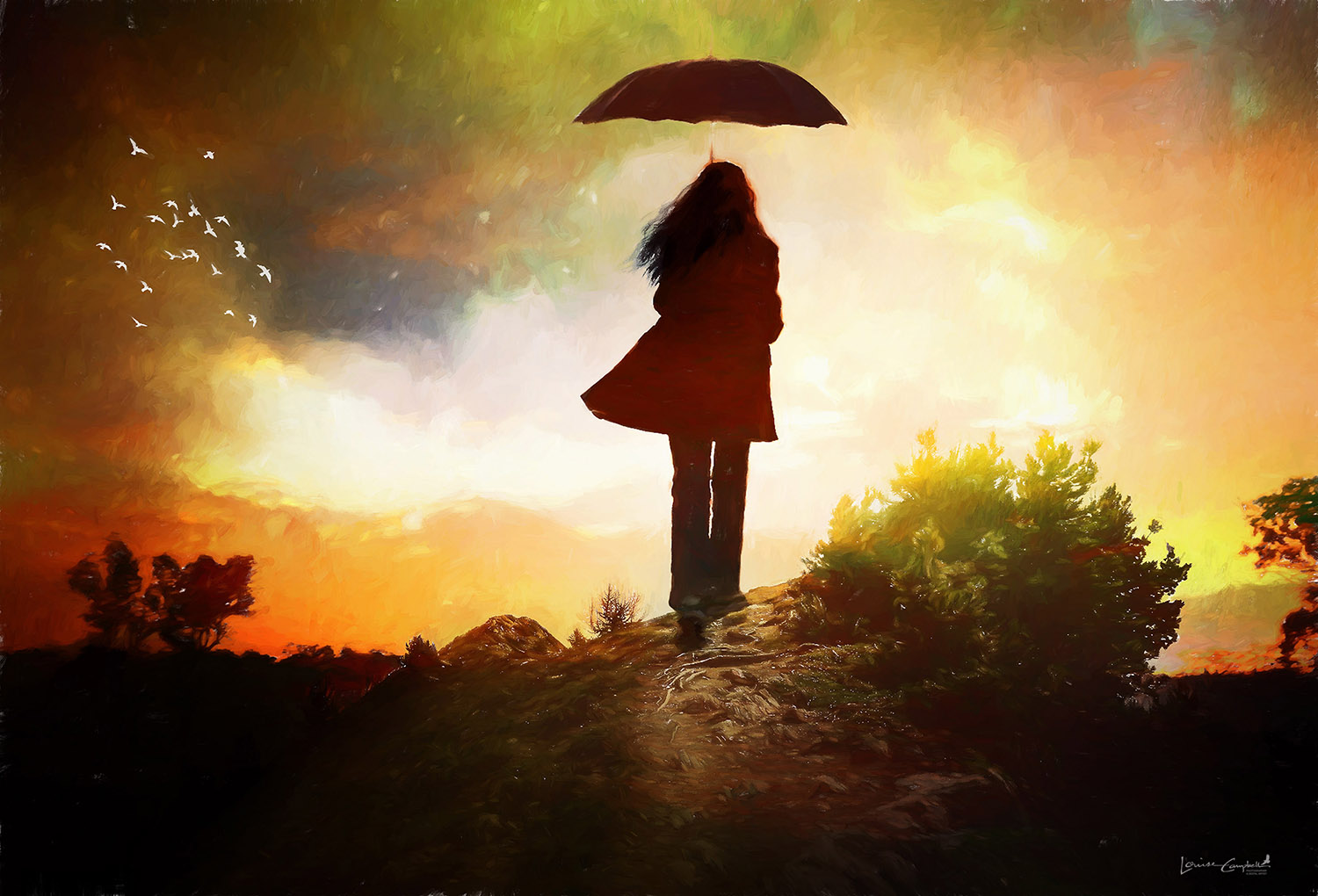 Q. Any advice or tips for other aspiring artists?
What I would say to others starting out on this path is work at it. A passion often doesn't just happen, it begins with an interest and we need to nurture that interest. When you don't think you are good enough, don't give up … push through the discomfort and keep going, because without discomfort nothing changes. Put in the work and soon it will become a passion, and when you are passionate it shows, not only in your work but in your life.
I think you should trust the process and let go of attachments to the outcome. If we can do that, we free ourselves to be able to create like we did when we were children, totally in the moment, without judgement or inhibitions, and just get lost in the joy of creating.
One of my favorite quotes relates to this. It's by Rumi: "Let yourself be silently drawn by the strange pull of what you really love. It will not lead you astray."
You'll love Louise Campbell's online portfolio at https://artboja.com/art/uaoyol/ As you can tell from the extraordinary samples here, this is a portfolio of work not to be missed. Enjoy!