— Our May 2017 featured "AWAKE" artist Dale Botha (Australia) was a huge hit in Issue No. 27 of Living the Photo Artistic Life. Her work this past year has seen a massive lift, and her most recent compositions only further demonstrate the extraordinary scope of her rapidly emerging talents. This interview marks the start of an exciting career …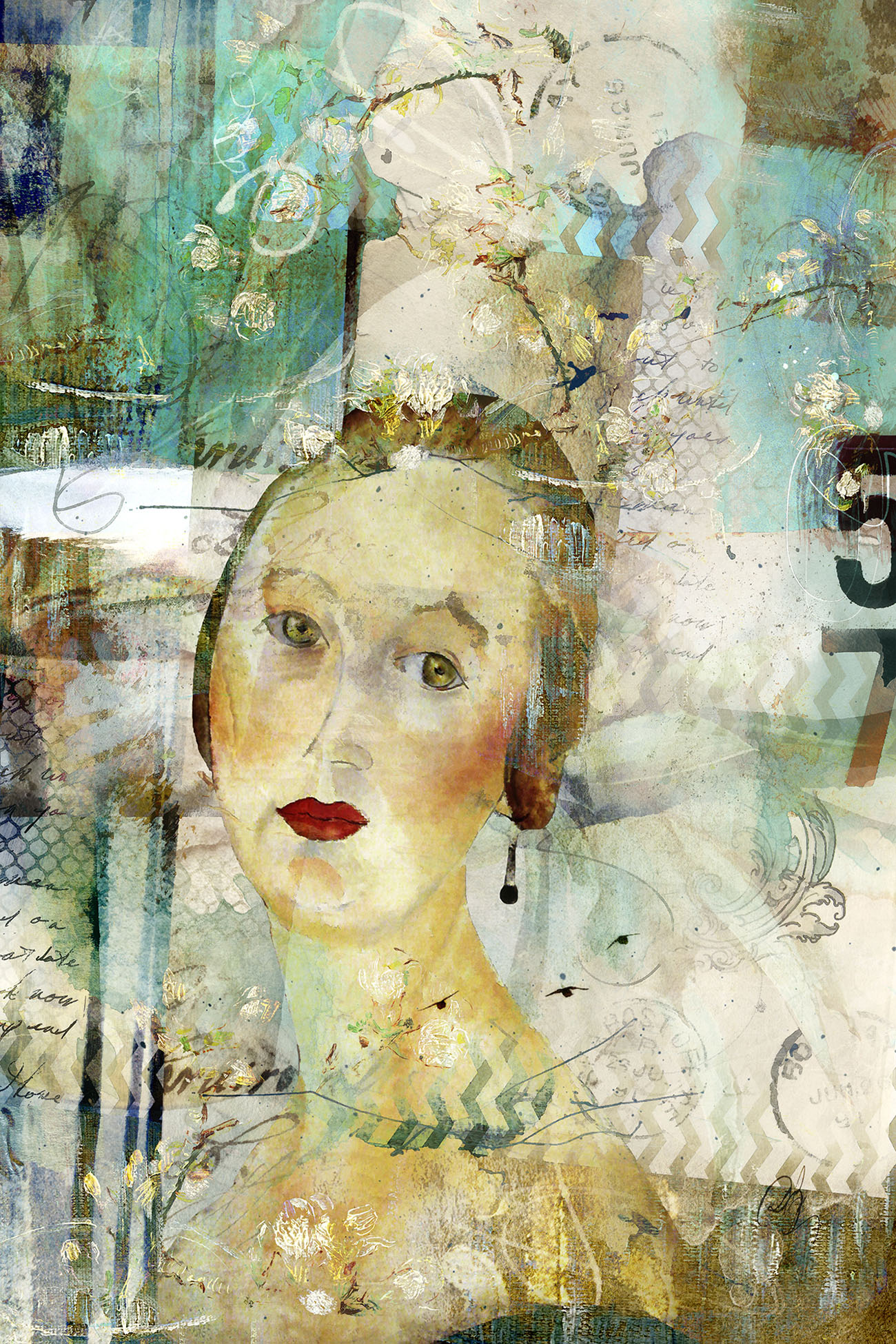 Q. You're already so accomplished and versatile in your craft. When did your artistic journey begin?
For as long as I can remember I have been creative in one way or the other, but always longed to be "artistic." As a small child I loved to color and draw with crayons and pencil crayons. During school holidays I used to paint signs for the local trading store in the village 10 miles from our farm. My choice at high school was to either study music or art (I wanted both) and with my parents guidance I chose music as I had taken piano and theory lessons since the age of 7. I gave up music after two years at high school because of a very cruel teacher, but was unable to change to art because of my other subjects. But my desire to create "art" wasn't diminished, and each school project was either illustrated with pencil drawings or line drawings and colour.
About 8 months before the end of my final year at school I mentioned studying Fine Art at university to my parents. My father was horrified and thought my idea was ridiculous, believing that all "artists" were drug addicts! (This was, after all, the early 70's!) Long story short, I didn't enter the fine art program, and instead eventually found my way into the corporate world. But I was never fully content. And it was only through dabbling in various forms of mixed media art during those years that I was able to keep my creativity alive and my heart happy.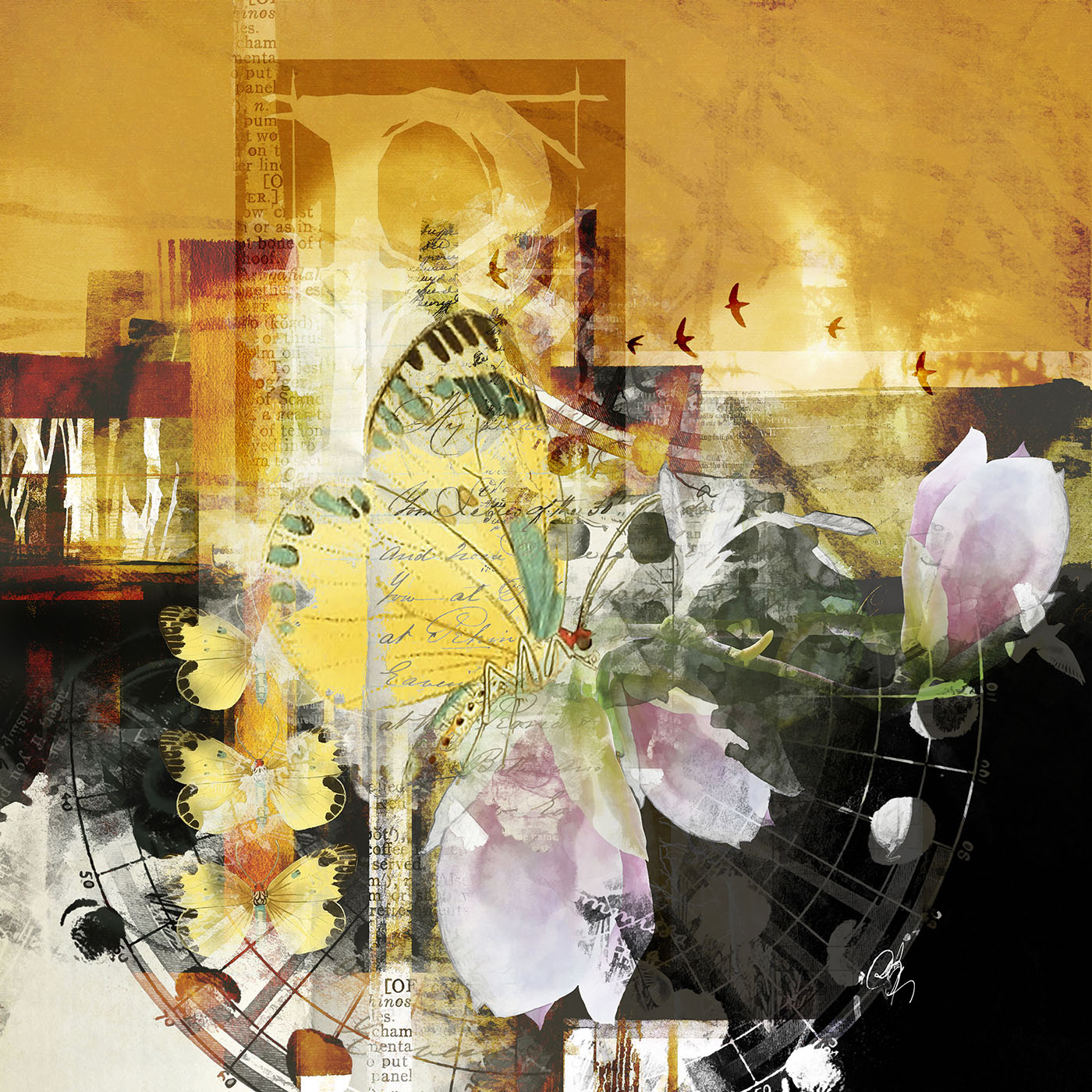 Q. What was it that got you started in digital artistry?
In 2010 I decided to try and find my way around Photoshop. Watching tutorials every evening soon had me hooked and I loved what I was discovering. A short while later I was introduced to Tangie Baxter [one of the designers in our AWAKE and KAIZEN courses] and enrolled with her Art Journal Caravan. It took me 4 months to pluck up the courage to post my first layout (I still have it *blush*), but after the warmth and encouragement I received from the AJC community I was inspired to learn and experiment more.
About three days before leaving for a trek to Everest Base Camp in late 2013 I stumbled across Photoshop Artistry with Sebastian Michaels. It unfortunately had to wait until my return from Everest, and then the next year was frenetic for me as my plan to relocate to Australia took shape and moved along way faster than anticipated. But since arriving in Australia at the end of 2014 and having a little more time on my hands than when I lived in South Africa, diving into Photoshop Artistry enabled my digital artistry to grow, and joining "AWAKE" then changed everything and become a huge part of who I am now as an artist.
Q. What do you think it is that most inspires you work?
Constant inspiration comes from the extremely talented group of AWAKE and KAIZEN artists with who I am privileged to be associated. It also comes from my daily surroundings, my love of colour, music, nature, books, and life in general. I hope that my work either tells a story, evokes an emotion, or invites the viewer to find their own story in what they see.
Being on a number of creative teams at Mischief Circus also adds to my constant source of inspiration. Creating from a limited number of images in each kit is for me akin to keeping my inspiration fresh and my creative muscles fit!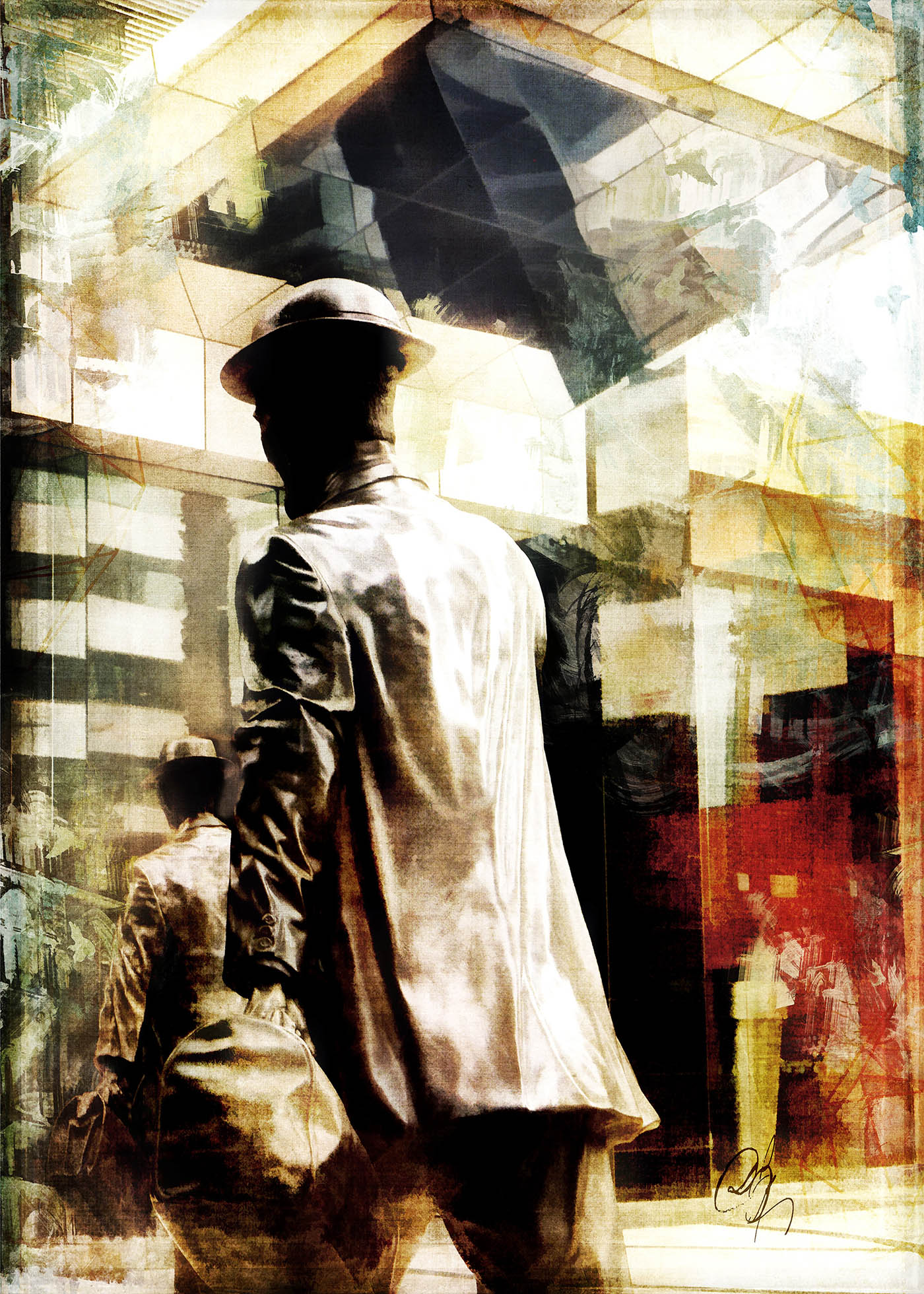 Q. What does it mean to you to "live the photo artistic life"?
For me living the photo artistic life is all about curiosity, risk, and balance. It is the conscious choice you make to hone your skills and blaze your own artistic path. It is a fierce determination to be the best you can be with what you have at your disposal. And at least in AWAKE, it's a platform and a lifestyle you share proudly with many other equally devoted artists around the world.
This quotation from Vincent van Gogh stands out to me: "Let us go forward quietly, each on his own path, forever making for the light."
I am so very happy and completely comfortable with the fact that I can call myself a Digital and Mixed-Media Artist. It has been a long time coming!
Q. When you sit down to work, how do you approach your compositions?
The subject of my work comes from either my own paintings and photographs or a combination of images designers have given me permission to use in my work.
At times inspiration for a piece comes easily, and when this happens I tend to follow a simple process using blend modes, duplicate layers, brushes, textures, and masks. Textures are a constant go-to for any piece that I create and I use them liberally within the layered composition and also as a final layer to create a particular mood, refine the tonality, and either brighten or darken the image.
White space and simplicity in an image is how I love to create, but lately I have enjoyed discovering new ways to "paint with pixels" and am thoroughly enjoying what I think of as a "messy without the mess" approach.
Often I stare at a blank canvas for a while before diving into my stash and choosing random images to layer up. Mostly these images do not even ultimately form part of the final image, but are rather simply one way to start the creative juices flowing. But once begun, the work can evolve from there. More often than not, my most satisfying work is created using this method.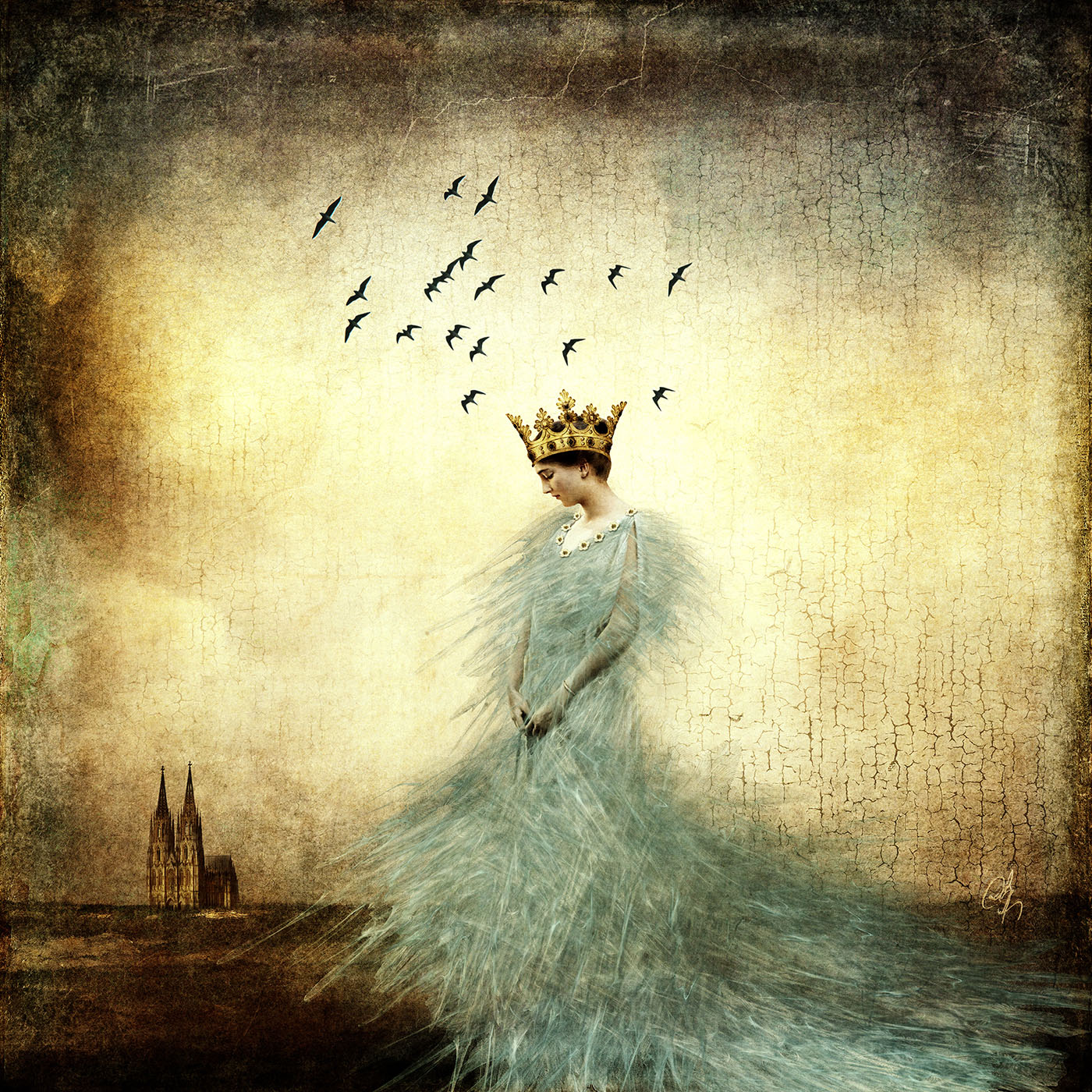 Q. Where do you wish to go next with your artistic pursuits?
I feel I am only just beginning to find my voice as a digital artist and am constantly looking for new techniques to enhance my work. Small changes in a piece of digital art make a huge difference. It is this discovery process that excites, challenges, and invigorates me. Especially when something awesome and totally unexpected happens!
While still in the very early planning stages of promoting my work on the Sunshine Coast of Queensland, my hope is to see my images displayed in galleries and décor houses by the end of the year.
Q. Any advice for other aspiring artists?
Be open to suggestions, be diligent in the classroom, be patient with yourself, be brave, but most of all be true to yourself! Your art is about you and will never please everyone, so relying on social media feedback to determine your "success" is like committing artistic suicide. And sometimes your work will totally suck! But that's OK too, because it is from these pieces that you will learn the most. You have to do what makes you happy, and you have to continually strive to grow as an artist — and this is certainly possible with the guidance in all the incredible tutorials at your disposal in the Photoshop Artistry, AWAKE, and KAIZEN courses.
Another quotation I return to often: "It is a simple and generous rule of life that whatever you practice, you will improve at." (Elizabeth Gilbert) That's immensely encouraging, especially when you're first starting out.