— Our AWAKE Artists (Once More) Rock Somerset Digital Studio!
I love this magazine, and I've loved it for years. Being part of it is truly a dream come true.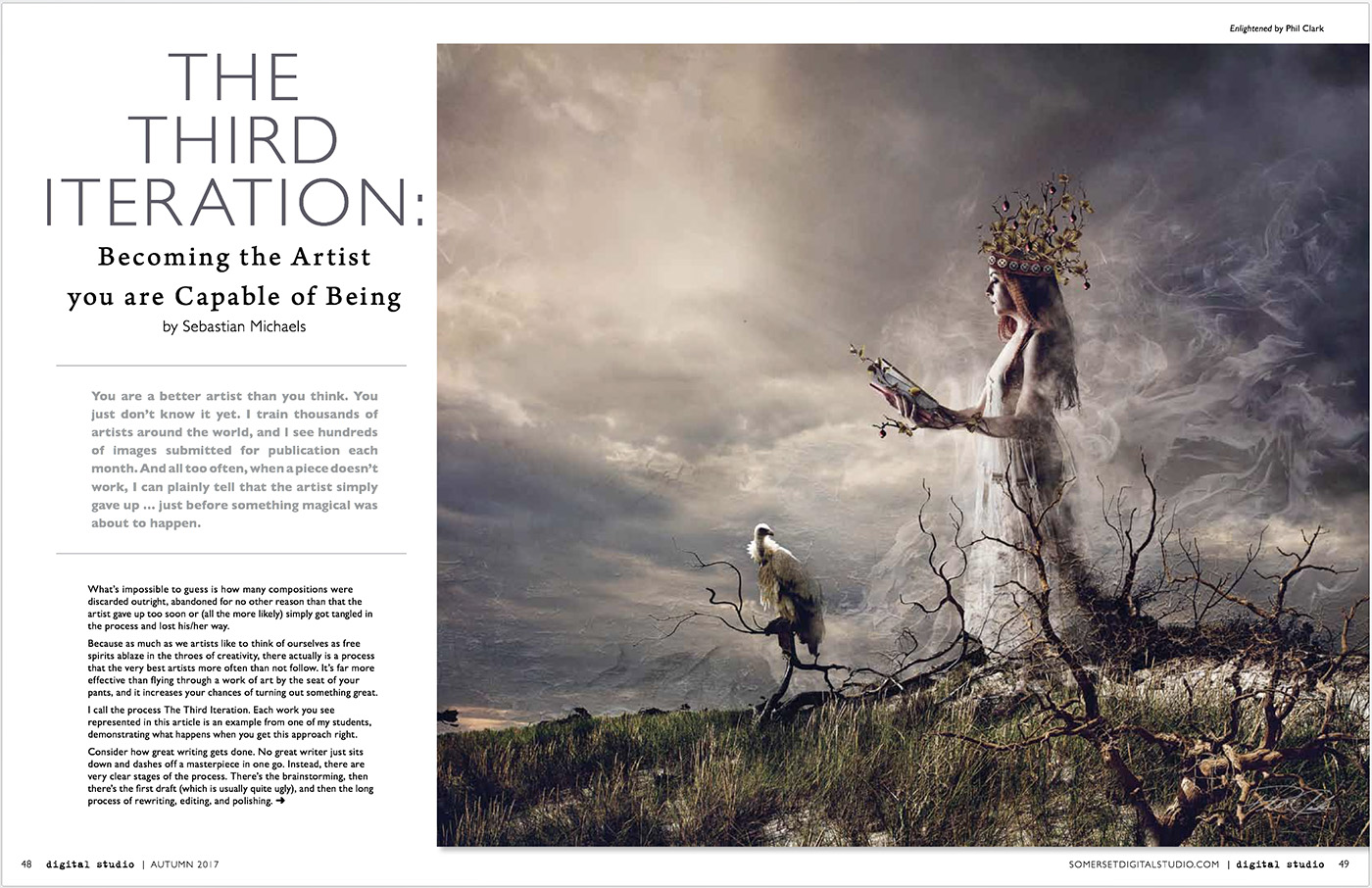 Looking through the Autumn 2017 edition, I'm excited not only to see my article again featured on the cover, but alongside it articles by my colleague Susan Tuttle and by the much-admired AWAKE artist Charlene Rose Maginn.
The artwork on the cover is by two AWAKE artists as well: Joann Caruth and Sandi Terry.
https://stampington.com/Somerset-Digital-Studio-Autumn-2017
Indeed, Sandi Terry has continued her extraordinary run as being the most-featured artist in yet another edition! Huge congrats to Sandi for another triumph!
After checking through all the artists represented, this appears to be the official AWAKE list deserving of our highest congratulations:
Amelia Blanco
Cathy Bueti [feature article]
Charlene Maginn [feature article]
Dale Botha [spotlight + more]
Gail Edwards
Jana Holden
Jean Hutter [feature article]
Joanne Caruth
Judi Lapsley Miller
Julianna Zdunich
Julie Powell
Laura Lipke
Louise Campbell
Ona Boorman
Patsy Tabbert
Phil Clark
Roxi Hardegree [feature article]
Sandi Terry [2 feature articles + 5 other pages]
Susan Pulaski
Trish Hoskin [spotlight]
And then there are several others we know well besides. There's Jan Hawkes (Photoshop Artistry), Denise Love (KAIZEN Designer), Susan Tuttle (Creative Partner), Rebecca McMeen (KAIZEN Designer), Jen Maddocks (KAIZEN Designer), and Julie Mead (KAIZEN Designer) — all of them represented in this Autumn 2017 edition.
Then there are a great many cameo appearances in various promotions throughout — AWAKE artists like Billa Bozem, Ingrid Pomeroy, Pamela Huntington (mistakenly cited as my work on page 83), and surely a few others I missed.
Wonderful, wonderful turnout.
Congrats to everyone who made this issue.
And for those who aspire to joining the ranks of AWAKE artists in the pages of Somerset Digital Studio Magazine — jump in already! Put together your very best work and get it submitted. You never know. And the Spring 2018 issue will be here in a blink.
Definitely grab a copy of the magazine itself. Those overseas might want to hold off for the eventual digital edition, but if you can get a physical print it's a true delight. Beautifully rendered. An inspiration to hold in your hands.
Check out the issue here:
https://stampington.com/Somerset-Digital-Studio-Autumn-2017
Again, it's an honor to be included, and exciting as all get out to see so many of our artists receive this kind of recognition for their talents!
– Sebastian
PS: Just noticed that even the letters to the editor are all by AWAKE artists! That's just awesome.