— Not that I've ever fallen OUT of love with photography, but at times the passion invigorates me afresh, and I find I can hardly think of anything else for days on end.
Hits me a few times a year. And there's no shaking it.
There's work to be done, life to be lived … yet all I can think about is my camera, a particular lens I want to work with, and new things I want to get out there and try.
Trying out NEW things is always the most exciting part of photography for me.
That or re-exploring things that have fallen out of my repertoire for whatever reason.
And whenever I get hit with the urge to spend hours and days with my camera, I tend to turn to a few specific resources to grab a bunch of fresh ideas to go out and explore, new techniques to try (or sort-of-familiar techniques to revisit, hoping to master this time out), as well as a handful of completely new methods to dive into and see where they take me.
My go-to resources when I'm stocking up on ideas to carry with me into the field tend to be:
— My collection of classic works of photography (from Alfred Steiglitz and Henri Cartier-Bresson … to Vivian Maier, Sally Mann, and Trent Parke).
— My collection of books by David duChemin (one of my favorite writers on the artistic side of photography).
— And one very specific (and especially cool) e-book I've gotten SO much enjoyment out of this past year because of all the ideas it contains: The Photography Tutorial eBook, by Richard Schneider of PictureCorrect.
The classic collections by all the great photographers you can find on Amazon easy enough (though the best tend to be rather pricey), and the duChemin books you can find on Amazon or at a bookstore. But The Photography Tutorial eBook is something you need to pick up online. And if you're interested in grabbing a copy, I've actually worked out a great deal with Richard Schneider to get all of my students a full 60 bucks off of it!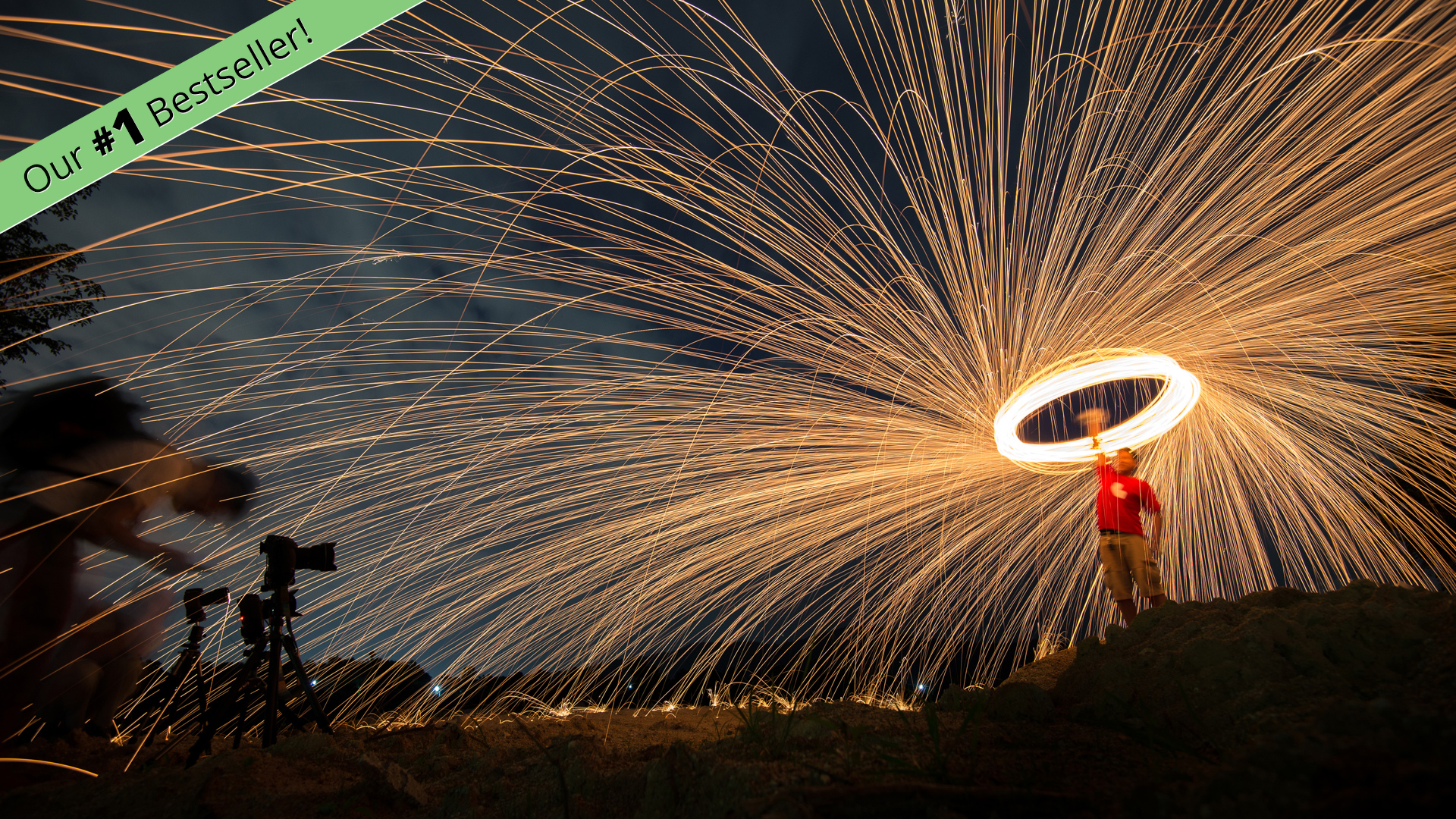 This book is just a blast. It's big, but it's easy to read, and quickly covers one cool pro technique after another, with fantastic examples, tips, and tricks throughout.
Richard took a decade of experience and two full years of writing to bring all of his best stuff together in one place. It's 274 pages packed with awesomeness. SO many fun things to explore. You'll have a blast playing with all of the great techniques he has assembled. And you can't imagine how easily the images you capture will introduce an immediate WOW factor in all the works of photo artistry you create with the images afterward.
As you've probably noticed by now, I don't really "promote" many things at all. It's RARE. But this book is just so darn cool. And I get so much inspiration from it myself.
If you're interested in checking it out (and saving 60 bucks through this special offer Richard set up for us), you can grab it totally risk free and try out the ideas for a FULL THREE MONTHS to decide if you love it all as much as I do. If you don't get any value from it, you get every penny back, and you can keep the book anyhow. (Can't get any fairer than that.) But I think you're going to find that it's WELL worth the small investment. Especially with this huge discount.
You'll have a helluva lot of fun with this book.
And you're going to create some seriously awesome photos.
So click here and go have a look at The Photography Tutorial eBook …
Then take three full months to check out just how many cool ideas this book will inspire in your shooting.
I think if you're anything like me, you're going to find your love of photography re-invigorated as well.
– Sebastian
PS: This special discount and the 3-month guarantee are available to us this week only. You've only got until Saturday, August 5th to grab it. So if you put it off, and you start seeing the cool images everyone else is posting, no complaining afterward that you missed out!
The image featured on this post is by AWAKE artist Nina Irvin (whose online portfolio you can explore here: https://artboja.com/art/3whzmg/ ) Like Nina, I can't resist creating photos of cats. This one I especially loved, not only because of the cat, but because of the lines in the composition, a reflection of a distant bird in the window above the cat (adds drama when you spot it!), and the artistic treatment she gave the piece overall. It's wonderful. And I'd love to meet that cat.