"How To Completely Transform Your Artistic Life
— in Just 21 Days."
So — question for you:
What is it that keeps you from producing work like a professional artist?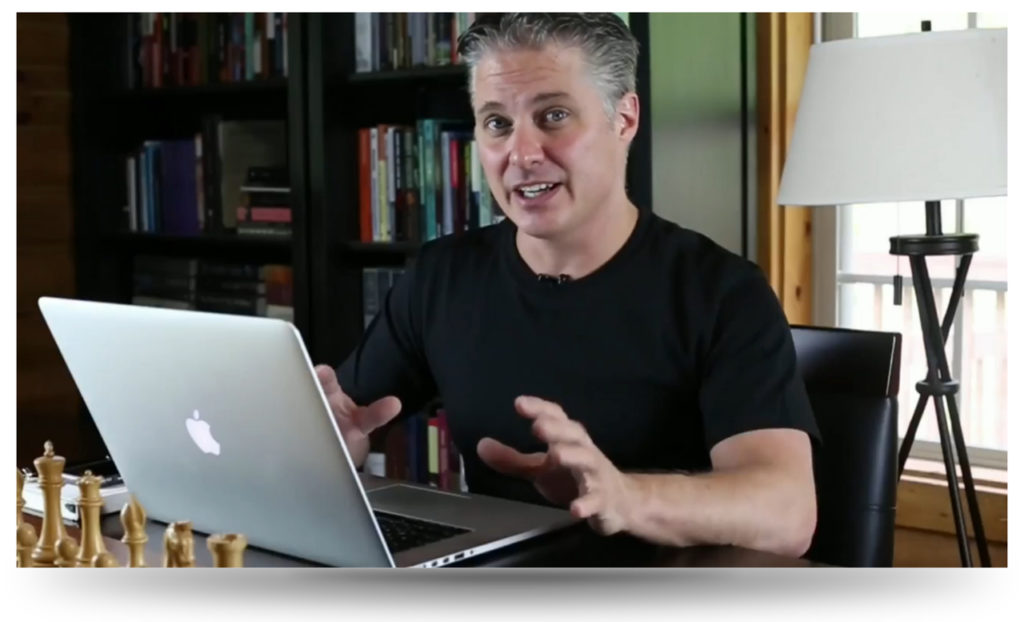 I can tell you one thing: It's not a matter of your "talent."
Having worked now with thousands of artists and creative photographers around the world, I've come to see what the best professionals do that the struggling, frustrated amateurs continually seem to miss.
And again and again it always comes down to a handful of HABITS.
The muddled and flustered multitude of aspiring artists simply have crummy habits when it comes to how they approach their craft — whereas the best artists and photographers I know have just a few critical habits and routines dialed in.
It's all about their approach to their art.
It really does come down to just that.
Bad habits (and the lack of the right productive habits) are what keep amateurs struggling, muddling along year after year, without making any real progress.
But here's a secret: The "pros" were actually "pros" even as they were developing their skills. Professional habits radically accelerate the process of becoming exceptional at your craft. Amateur habits will leave you struggling and frustrated for years on end.
Ultimately, it's the WAY you approach your art that makes all the difference.
And it is precisely this that gives the "pros" a tremendous advantage.
It makes them more focused, more disciplined, more artistically VITAL and ALIVE.
It also makes them really, really good at what they do — way ahead of the curve.
And when YOU set up those same habits, routines, and approaches to working on your art, you can't imagine the world that opens up to you.
When that happens, creating the best art of your life isn't hard or difficult. It's simply becomes what you DO every day.
And best of all, when you're living that way, you just have so much more FUN with it.
Where others are distracted, uncertain, overwhelmed, and caught up in self-doubt and procrastination — you simply go about your day creating art, having the time of your life.
So think about this . . .
WHAT IF you could become three, four, even five times more productive — ARTISTICALLY — than you've ever been in your life?
(And what if it didn't have to be hard, but was actually an absolute BLAST along the way?)
Really try to imagine that for a moment.
What would your life look like if you were that productive as an artist or photographer?
Envision what it would be like, finally discovering your creative core, shedding all the bad habits (and all the demons) holding you back, and learning to pursue your artistry with passion and purpose . . .
Can you see how exhilarating that would be?
Well, that's where 21 Days To Creative Abundance comes in.
Imagine taking control of your creative life, clearing away the distractions and eliminating fear and procrastination forever — freeing you to create the rich and exciting artistic life you've always dreamed of living …
Imagine ditching all the old habits tripping you up, and replacing them with powerful new professional habits and routines capable of radically accelerating your development as an artist …
And imagine being able to accomplish all this in just 3 weeks, through a simple and straightforward online course made up of short videos, essays, notes, and audio files … while maintaining lifetime access to all of it, allowing you to return again whenever you like, to re-experience the journey again and again over the years to come, each time pushing your artistry further and further …
And what if the whole thing came with an Risk-Free Guarantee?
If over the next month you decide for any reason that you're not happy with the training I've put together for you here, if for any reason you don't think it has given you the tools and techniques to change your creative life forever, I will be happy to refund 100% of your purchase. Which means there's no risk whatsoever in checking it out.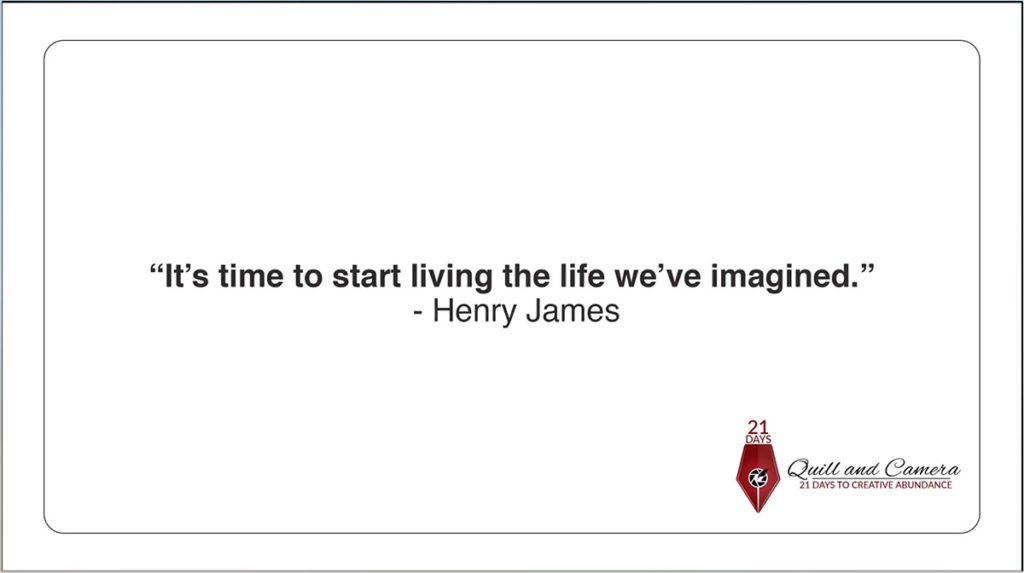 So give yourself this gift.
Transform your creative life as an artist or creative photographer forever, starting today, by putting in place the "pro" habits that will enable you to become the prolific creative professional you've long dreamed of becoming:
Confident. Productive. Skilled. Passionate.
What would THAT be worth to you?
As much as a dinner and a movie?
If so, click the link below and secure lifetime access to the entire program at HALF OFF. Normally $74, this exciting program is available to you today for only $37.
Don't miss out on this opportunity to turn your artistic life into an exhilarating adventure.
Take control of your creative destiny.
I'll see you there!
– Sebastian
Click Here to Enroll in 21 Days to Creative Abundance at 50% OFF — for only $37
and Learn How to Conduct Your Creative Life Like a Professional Artist!

Some Early Reviews of 21 Days to Creative Abundance:
"I love the 21 day course. The videos are short and easy to listen to and incorporate into the day. Having a structured program like this is extremely helpful for me. I am a HUGE fan! All the stuff I have gotten from you is high quality and there's LOTS of it. I've paid for training many times that was $1000 and more. In no case have I ever encountered training that was even close to the high quality presentation or extensive content that you provide in your courses. I couldn't be happier or more satisfied. Thank you!" – Mark Whitman
"This three-week commitment is not for sissies. But if you dive into the program, and truly act on the course content that you will be exposed to, then you will be well on your way to daily experiencing what it is like to be 'Living a Meaningful and Truly Artistic Lifestyle,' and not just dreaming about it. Consider 21 Days to Creative Abundance as rocket fuel to propel you on your way towards your destined artistic future." – Athol Phillips  
"Really enjoying what you are doing here. Love the focus, sense of purpose, and intensity that goes with that. Decidedly optimistic. The quality and quantity of my effective working time spent creating is improving daily. All while providing greater calmness, an increased sense of control, and inspiration to regain control of my days, activities, and life in general. Thanks for ALL this!" – Jeff Wemp
"You are getting my head into the right space and you're highlighting the kinds of habits to allow the head and the heart to meld in unimpeded creative flow.  What you bring to this course is serious stuff and you are causing me to consolidate and seriously reflect on my choice to embrace the Photo Artistic Life. You have no idea just how grateful I am to you for your leadership, your insights, and most importantly, the opportunity to realize I CAN be the artist I knew I was." – Dan Lavery
"Having you talk to us face to face has been a real breath of fresh air and the actual content is really brilliant. I am spending at least one full hour more a day creating than I was and the ideas are flowing from one to another. Everything you have done for us here is really really helping formulate more professional ideas and up my game. Thanks so much. I am loving it." – Trish Hoskin
"This goes so well hand-in-hand with the rest of the training. Short and succinct, each day's lesson is easily companioned with Photoshop Artistry, Awake, or any of the other courses for that matter. Like some other students, at first I was concerned that I wouldn't be able to manage two course at one time. But in fact, adding 21 Days to the rest just enhances all I'm learning, while reinforcing and encouraging me to create while maintaining great work habits and a great mindset. I would have been mad at myself if I had waited to start this." – Mary Wicks
Don't miss this. Grab "21 Days of Creative Abundance" now — click the link below and secure lifetime access to the entire program at HALF OFF. Normally $74, this exciting program is available to you today for only $37.
Click the link below, secure your enrollment, and then start the program whenever you like (and return to it as often as you like, for life!)
Click Here to Enroll in 21 Days to Creative Abundance at 50% OFF — for only $37
and Learn How to Conduct Your Creative Life Like a Professional Artist!

PS: Remember, you can try this entire program at NO RISK. You have a full 30 days to completely look it over, watch the videos, listen to the audio files, check out all the content. And if for any reason you don't think these approaches will change your creative life forever, just send us a quick email and you'll get every penny back. It's that simple.
Feature Image by elite photo-artist Caroline Julia Moore (UK),
whose work you can explore on our AWAKE portfolio site by clicking here ….